Trade Union entry

Australian Federation of Air Pilots (1986 - )

AFAP
From

1986

Functions

Trade Union (Federal)

Website

Reference No

282V
Summary
The Australian Federation of Air Pilots operates as both a trade union and a Professional Association of all Air Pilots in Australia. Its role as a union is to protect and improve conditions of employment of its members.
The organisation of the Federation is based on six State branches which are governed by Branch Committees elected by the pilot members. The Branch Committee in turn elect officers and delegates to an Executive Committee and Convention. The Principal Officers of the organisation, such as the President, are elected by secret postal ballot by all financial members of the Federation.
The Federation is able to directly represent, in industrial matters, all pilots making a living out of flying with the exception of Military, Ansett and Qantas pilots.
Archival resources
The Noel Butlin Archives Centre, ANU Archives Program
Published resources
Online Resources
Digital resources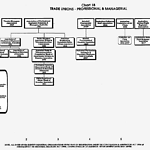 Title

Chart 18: Trade Unions - Professional and Managerial

Type

Image
Bruce A. Smith
Created: 20 April 2001, Last modified: 6 August 2010