Trade Union entry

CPSU, the Community & Public Sector Union (1994 - )
From

1994

Functions

Trade Union (Federal)

Website

Reference No

090V
Summary
In 1994 the Public Sector Professional Scientific Research Technical Communications Aviation & Broadcasting Union changed names to the CPSU, the Community & Public Sector Union. However, it continues a lineage that began at the beginning of the twentieth century with the birth of a number of public service associations, such as the Federated Public Service Assistants' Association of Australia of 1914.
The CPSU currently represents roughly 250,000 telecommunications, broadcasting and public sector workers in Australia and is at the forefront in defending the public sector and the essential services it provides to the community.
The CPSU is a federal union with Branches and Sections in each State and Territory. The predominant area of coverage for the PSU Group is in Commonwealth Government Departments, statutory authorities, business enterprises and the Australian Capital Territory and Northern Territory Governments. They also have coverage in some community and private sector areas. CPSU members include people doing work in the areas of administration, sales, engineering, communications, information technology, technical, scientific research, broadcasting, and many others.
Published resources
Online Resources
Digital resources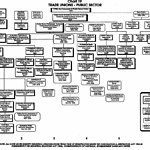 Title

Chart 19: Trade Unions - Public Sector

Type

Image
Bruce A. Smith
Created: 20 April 2001, Last modified: 7 September 2010