Employer Body entry

National Farmers Federation (1979 - )
From

1979

Functions

Employer (Peak Body)

Website

Reference No

Unregistered
Summary
The National Farmers' Federation [NFF] was formed in 1979 and is the peak primary producer organisation in Australia. A federation of independent farmer funded state and industry organisations, it is composed of national commodity councils, State member organisations and associate members covering major rural organisations.
Delegates from each state and territory represent primary producers on the commodity councils of their respective industry. These delegates form the NFF Council.
The development of policy and strategies is handled by a number of committees made up of producer members. Committees forming the NFF Executive are: Economic Committee; Farm Inputs Committee; Transport Committee; Industrial Committee; Livestock Industries Committee; Trade Committee; Conservation Committee; Aboriginal Affairs Committee and the Research Committee.
The NFF Council works through an Executive Committee which implements policy via a professionally employed secretariat based in Canberra. The Secretariat is composed of an Executive Director, divisions of Policy, Finance, Marketing and Corporate Affairs, Research, Transport and Industrial Relations in addition to a number of ancillary and support staff.
Archival resources
Central Queensland University, Capricornia Central Queensland Collection
Records, Correspondence and Papers of the Cattlemen's Union of Australia, 1966 - 1988, MS

K19/974-1041

; Central Queensland University, Capricornia Central Queensland Collection. Details
National Library of Australia Manuscript Collection
National Farmers Federation - Submission 1980, 1980, MS

6329

; National Library of Australia Manuscript Collection. Details
The Noel Butlin Archives Centre, ANU Archives Program
A.S. Norquay Papers, 1944 - 1983, Z135; The Noel Butlin Archives Centre, ANU Archives Program. Details
National Farmers Federation - Records, c. 1904 - 1992, N18; N143;

Z551

; The Noel Butlin Archives Centre, ANU Archives Program. Details
Published resources
Journal Articles
Matthews, T.V., 'Business Associations and the State, 1850-1979', State and Economy in Australia, 1983, pp. 115-149. Details
Online Resources
Digital resources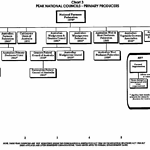 Title

Chart 3: Peak National Councils - Primary Producers

Type

Image
Bruce A. Smith
Created: 20 April 2001, Last modified: 6 August 2010